New podcast: Matthew talks to The Law Society about the IP (Unjustified Threats) Act 2017
Feb 13, 2018
Intellectual Property policy adviser Lauren Rabaiotti discusses some of the main changes introduced by the IP (Unjustified Threats) Act with IP Law Committee member and Waterfront partner, Matthew Harris.
Matthew also discusses how the Law Society's IP Law Committee have worked to bring about legislative change in this area.
Listen to "Unjustified Threats Act" on Spreaker.
You can also catch up here: Law Society podcast on IP (Unjustified Threats) Act 2017
What protection is available against unjustified threats?
The law provides protection against the misuse of intellectual property threats to unfairly intimidate others. If you are affected by an unjustified threat, you may be able to lake legal action against the person who made the threat. You can ask the court to stop them making threats (to award an injunction) or to award you damages.
The law of unjustified threats aims to protect people further down the supply-chain, such as sellers and commercial users of goods and services. So, in general, when the threats are aimed at the 'source' of infringement, such as a manufacturer or importer, legal action against the person making the threats is not available.
A professional legal adviser, such as Matthew Harris, will be able to advise you on whether you can take action against a person making threats which affect you.
I am a rights-holder - how do I avoid making an unjustified threat?
Any person who suffers commercial damage by an unjustified threat you make can sue for you for that damage. So, for example, if you threaten a retailer for selling goods you wrongly believe are protected by your IP and the retailer then stops selling the goods, their supplier may sue you for costing them business.
Unjustified threats do not have to be made directly to the person being threatened. A mass communication, such as a website posting, may also make a threat of IP infringement.
Determining whether an IP right has been infringed can be complicated. This is why you should seek legal advice before making any type of threat. Your legal adviser will let you know what you can say to a potential infringer depending on the circumstances.
How should I approach a person I think is infringing my IP right?
If you believe someone is copying your invention, design or brand, a professional legal adviser will be able to advise you on the best course of action.
One option is to write to the alleged infringer, although it is best to seek legal advice before doing so. If the IP right(s) you own and the activities of the infringer do not justify what you say in your letter, you risk being sued for making an unjustified threat. Your legal adviser will be able to help you talk to the alleged infringer in the right way. This can help you resolve the matter quickly and in a cost-effective manner, often without the need to go to court.
Further information can be found here on gov.uk or get in contact with our team here.
---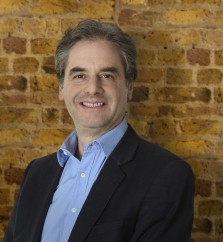 Matthew Harris
Joint Head of Intellectual Property and Dispute Resolution
Matthew undertakes a wide range of intellectual property and information technology work but specialises in IP and IT litigation, advising and acting for clients that range from SME's, to large multi-national companies.
He currently sits on the Law Society's Intellectual Property Law Committee, where he has for example led the Law Society's discussions with the Law Commission on the proposed IP Threats Bill. Read More.