Waterfront Partner added to Supervising Solicitors' List
Jan 23, 2019
In early January 2019 Waterfront partner, Matthew Harris was added to the London Solicitors Litigation Association list of Supervising Solicitors. Supervising Solicitors are lawyers appointed by the court to supervise the execution of various kinds of "Search Order". These orders usually require recipients to allow entry to premises to search and seize documents and infringing items. They are often still referred to by the old name of "Anton Piller" orders and were once described by a senior judge as one of the nuclear weapons of English civil law.
Matthew has extensive experience of this area of law have been involved in cases involving orders of this sort both for claimants and defendants in Ireland, Scotland, Hong Kong and England. He has also in the past been appointed as a Supervising Solicitor in cases where orders were obtained by Microsoft, Coca Cola, Credit Agricole, GlaxoWelcome and Burberry.
The LSLA's list is available here.
---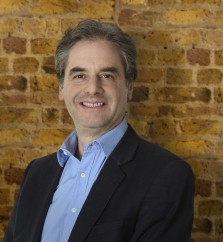 Matthew Harris
Joint Head of Intellectual Property and Dispute Resolution
Matthew undertakes a wide range of intellectual property and information technology work but specialises as ip legal advisors and IT litigation, advising and acting for clients that range from SME's, to large multi-national companies.
He currently sits on the Law Society's Intellectual Property Law Committee, where he has for example led the Law Society's discussions with the Law Commission on the proposed IP Threats Bill. His work in the field of domain name law included a recent WIPO decision that led to an exposé article in the Sunday Telegraph on 16 November 2017 and calls by the Chairman of the Digital, Culture and Sport Select Committee of the House of Commons for an urgent review into changes in the law. Read More.