Matthew Harris recommended as trade mark expert in WTR 1000
Feb 19, 2018
The leading national and international trade mark practitioners from around the world have been announced by the magazine World Trademark Review with the publication of the 2018 edition of the WTR 1000.
Matthew Harris, Partner at Waterfront Solicitors, is among the recommended leading trade mark experts in the WTR1000 2018 edition.
WTR 1000 recommends Matthew as follows:
"Matthew Harris deserves great credit for getting stuck into things that are good for the trademark profession as a whole". The Waterfront Solicitors IP and IT dispute resolution chief is a thought leader when it comes to domain names".
About WTR 1000
The WTR 1000 illustrates the depth of expertise available to brand owners as they seek to protect their brands. The guide serves as the definitive tool to locating the best trade mark partners worldwide.
The eighth edition of WTR 1000, further cements the guide's reputation as the definitive directory exclusively dedicated to identifying the world's leading trademark legal services providers. The WTR 1000 remains the only standalone publication to recommend individual practitioners and their firms exclusively in the trade mark field, and identifies the leading players in 70 key jurisdictions globally.
Individual practitioners, law firms and trade mark attorney practices qualify for inclusion in the WTR 1000 through receiving sufficient positive feedback from market sources. The research process is extensive, it is conducted over a four-month period by a team of full-time analysts and involves over 1500 face-to-face and telephone interviews with trade mark specialists across the globe. This research serves as a one-stop source of reference for anyone seeking trade mark legal services.
---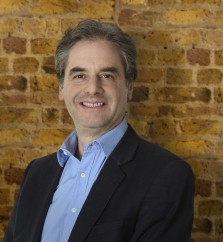 Matthew Harris
Joint Head of Intellectual Property and Dispute Resolution
Matthew undertakes a wide range of intellectual property and information technology work but specialises in IP and IT litigation, advising and acting for clients that range from SME's, to large multi-national companies.
He currently sits on the Law Society's Intellectual Property Law Committee, where he has for example led the Law Society's discussions with the Law Commission on the proposed IP Threats Bill. His work in the field of domain name law included a recent WIPO decision that led to an exposé article in the Sunday Telegraph on 16 November 2017 and calls by the Chairman of the Digital, Culture and Sport Select Committee of the House of Commons for an urgent review into changes in the law. Read More.