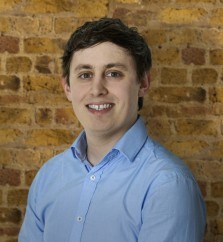 Graham Halliday
Specialises in Corporate Law
Ex Paris Smith LLP and DMGT
Graham joined Waterfront as a solicitor in April 2015 and was promoted to Senior Associate in March 2019. Prior to joining Waterfront, Graham trained at Paris Smith and qualified as a Corporate Solicitor in October 2014.
Graham has experience in advising clients on Corporate Law matters, mainly split between M&A transactions and venture capital investments. These transactions are mainly focussed around businesses in the IT, technology and digital media sector. Graham also has experience in setting up EMI options schemes. His experience of working with a start-up prior to entering the law has given him an in-depth understanding of the issues which entrepreneurs and start-ups face.
Graham is a graduate of Southampton University and completed the Graduate Diploma in Law and the Legal Practice Course at the College of Law.
Why did you choose to specialise in corporate law?
The fast-paced environment and the challenge of quickly and effectively completing corporate transactions whilst providing high level advice. I particularly enjoy the drafting and negotiating aspects of the work and trying to accurately reflect my client's instructions in the transaction documentation. There is also a huge amount of corporate and company law to understand and learn. This challenge keeps the job very interesting.
Describe your working style in three words.
Thorough
Inquisitive
Pragmatic