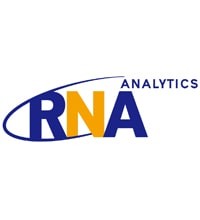 "They are friendly and helpful, yet professional and very patient with our (usually urgent!) demands on their time!"
Formed in 2017 around a long established team of software developers and actuarial consultants, RNA Analytics Limited offers insurance firms a comprehensive actuarial modelling solution that provides essential risk and regulatory metrics to help meet the needs of their global client base.
The R³S software suite is used by over 100 customers in some 50 countries across many different disciplines, from product development, pricing, financial and regulatory reporting through to the risk function. The structure of the company allows RNA Analytics to respond quickly and innovate according to client and market needs, and they use their links with other software companies to help provide closer integration with third-party software, giving users a better experience. RNA Analytics also have a network of consultancy partners around the world, accessing important local knowledge where it is needed to help them service the needs of their clients.
"We have received a consistently high level of service from Waterfront's experienced commercial team throughout the past year. They are friendly and helpful, yet professional and very patient with our (usually urgent!) demands on their time!"
Mark Tucker, Contract Manager
RNA Analytics